ROUNDUPS.
From pennies to paws
As more of us turn to online shopping, and move away from cash Roundups is an app that links with your card payments to round up all of your transactions and donate pennies as you spend. You can set a weekly cap and you can pause donations at any time.
Nominate SDR and your regular acts of kindness will show in the daily care and comfort we can bring to dogs in need of a brighter future.
Activation is easy:
Sign up: using this link: http://www.roundups.org/stokenchurch-dog-rescue
Set up your round up. You can choose to round up to 10p, 50p, or £1. For example, if you are rounding up to 10p and spend £2.65, you would round up to £2.70 and donate 5p.
Safely link your bank or card. All major banks and credit cards are supported. You can view the full list of supported financial institutions here. Roundups partner with Salt Edge Ltd, who are authorised by the Financial Conduct Authority (Ref: 822499). Salt Edge facilitates the connection between your bank/credit card and the RoundUps app, via Open Banking to calculate your round ups.

Success. That's it! All your future transactions will now be rounded up and donated to SDR.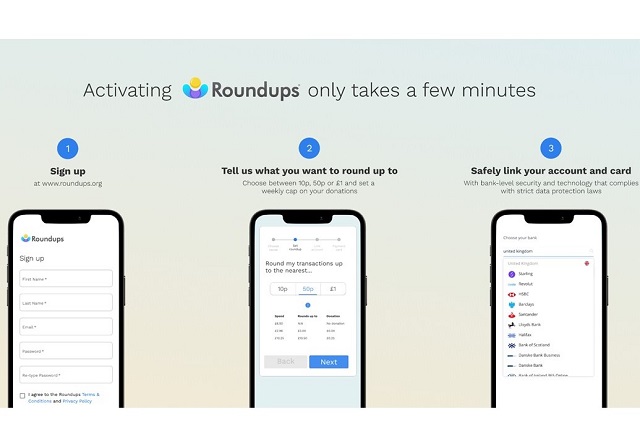 Thank you for supporting SDR.
EASYFUNDING.
Easyfundraising is a shopping directory that features some of your favourite online stores, including Amazon, NEXT, M&S, John Lewis, Toys'R'Us, HMV and over 400 others. All you have to do is use the links on the Easyfundraising site whenever you shop online and, at no extra cost to you, we'll receive a free donation of up to 15% from every purchase you make. It really is that simple!
[https://www.coventrycatgroup.org.uk/wp-content/uploads/2009/06/easyfundraising-works.jpg]<https://www.coventrycatgroup.org.uk/wp-content/uploads/2009/06/easyfundraising-works.jpg>
If you shop online anyway then why not raise valuable extra funds for SDR by using this fantastic scheme and you will be helping to give some extra 'TLC' to those dogs in need of that longer-term help to get back up on their paws.
Just visit our Easyfundraising link <https://www.easyfundraising.org.uk/causes/stokenchurchdog/?q=stokenc&cat=cause-autosuggest> and when you register, select Stokenchurch Dog Rescue as the organisation you wish to support.
Thank you for supporting SDR.